He might not be the terrorist you expected.  A tale of international conspiracy from inside out.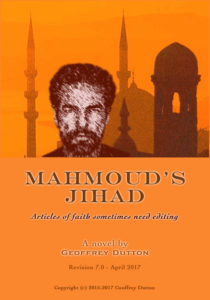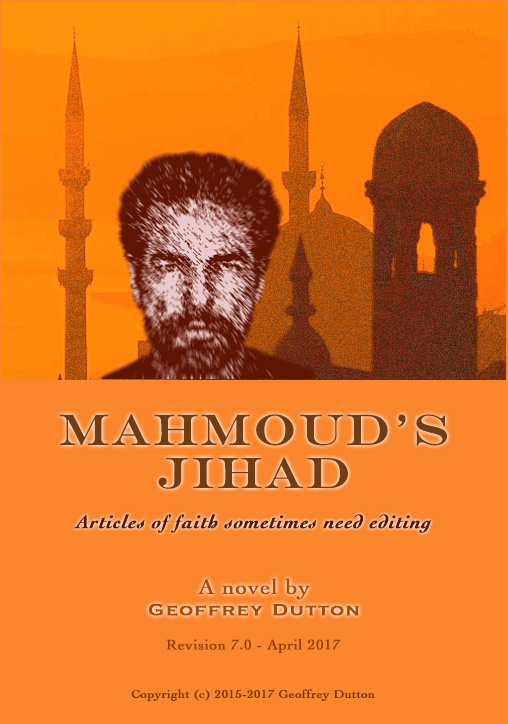 Fresh from battling ISIS in Syria, thrust into a band of committed revolutionaries in a foreign land plotting a risky, diabolical operation to topple the power elite and inspire revolution, devout war orphan Mahmoud al Ramadi adopts terrorism—or rather, terrorism adopts him. His thousand-mile odyssey from war-torn Iraq to strife-ridden Greece tests his metal and his faith, and what lies ahead changes his life and possibly the course of history.
Being tested came as nothing new. Back in Mosul, Mahmoud lost his mother, father, and brother to ISIS—the most recent invaders after the Americans to storm in to ruin his life. Unable to forget or forgive, he vows someone has to pay for creating such misery. We will see to it.
Seeking payback landed Mahmoud in a shadowy, unfamiliar world far from home. But before he can adjust to his new life, his leader is taken away and with him their mission. His distraught team regroups in a new safe house—they hope—only to struggle and squabble over who or what to bring down. It doesn't help group solidarity when a winsome Swiss anarchist steals Mahmoud's heart and worms her way into their conspiracy under protest. Overcoming fear, mistrust, discord, and a dearth of ready resources, they forge an impetuous plan to take down an autocratic head of state with a primitive but stealthy weapon—with Mahmoud as the unlikely hit man. How you'll feel about their star-crossed mission improbable and the way it works out depends on who you are and what you stand for, but it might be complicated, as we try to explain.
"For a story to have a chance to live," Tracy Kidder says, "it is essentially only that there be something important at stake, a problem that confronts the characters or confronts the reader in trying to understand them. The unfolding of the problem and its resolution are the real payoff. A car chase is not required."
You won't find any car chases as Mahmoud's Jihad unfolds, nor can you chase it down at a bookstore or online (except by special request), but you can sample it by sight and by sound here. When print, digital, and  audio book versions of the novel become available, we'll announce that here, or you can sign up below to be notified.
About the Perpetrator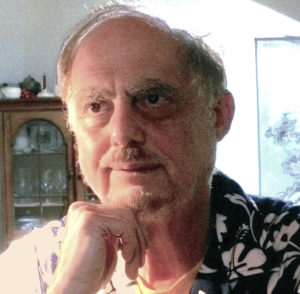 Geoff Dutton's meteoric career as a geospatial software engineer in academia and business crashed and burned in a series of foreseeable layoffs. In response, he did what many ex-academics and techies do: become a professional mansplainer, spending the prime of his life as an IT columnist and a technical writer telling computer users what they should and should not do. Along the way, he found time to author hundreds of stories, nonfiction articles, memoirs, broadsides, and the odd poem. Mahmoud's Jihad is his first completed novel. Geoff lives in the Boston area, where he likes to forage for wild mushrooms and cook for his family (all are perfectly well, thank you).
---
Chapter 1 of Mahmoud's Jihad, including a preface, is available as a free 15-page PDF download. If you would like to read it or be notified of publication, please fill in and send the form below.